Active Outdoor Fitness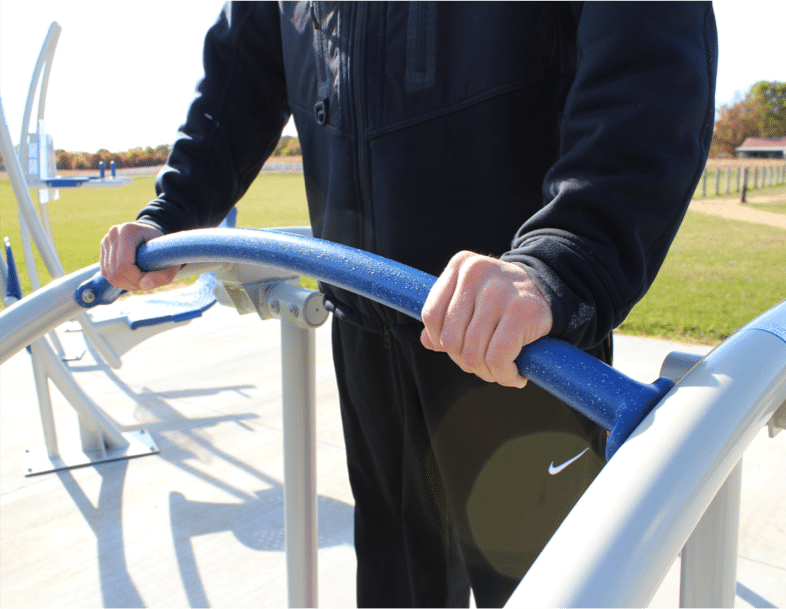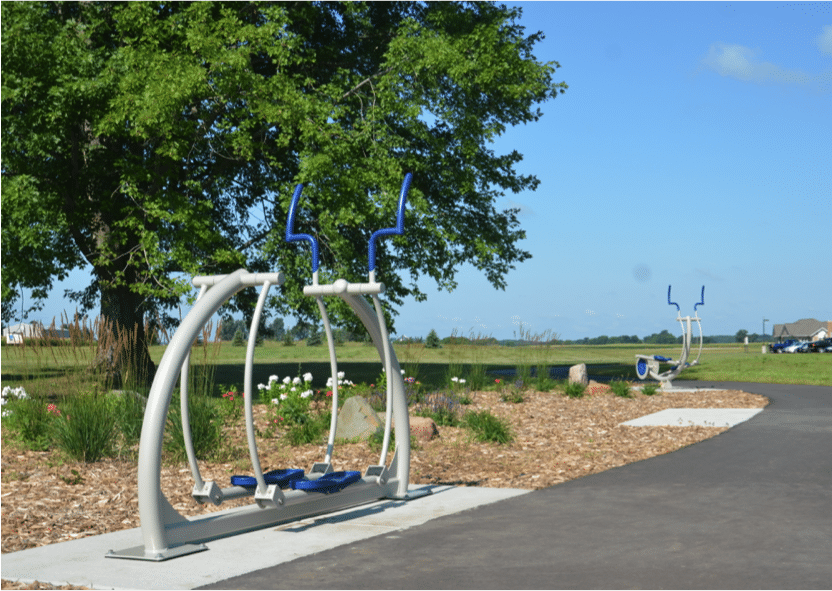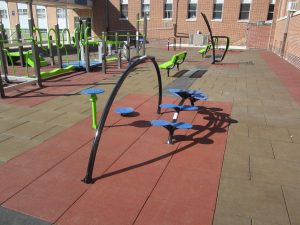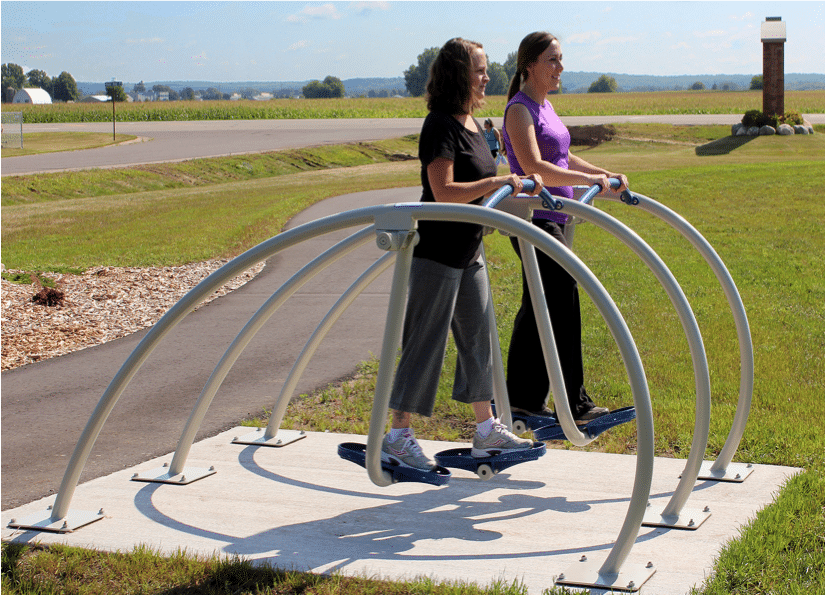 Why Choose an Outdoor Fitness Center?
Great exercise for anyone who uses it
More exciting alternative to indoor gyms
Eliminates intimidation of working directly next to someone in an indoor gym
100% made in the USA
Stainless steal for protection against corrosion
Equipment's PVC coating is comfortable for gripping, creates traction for feet, and maintains average temperature during extreme hot/cold weather
Coating will not crack or warp
Equipment is attractive
Meets and exceeds requirements set by ASTM 3101-15
No crush/shear hazards
Internal stopping mechanisms put in place to eliminate muscle injuries
Signs instructing how to use the equipment and how to stay safe
Equipment can help with cardio, upper body, lower body, core body, stretch and flexibility
Several equipment pieces are ADA accessible
The Balance Board Station packs a punch in a small space. The spring base offers an added challenge as muscles work to react to completing familiar exercises in a new context. The board wobbles and flexes as the user attempts standing squats, single leg lifts,...