Swing Accessories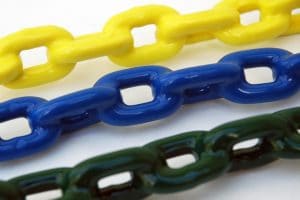 – Some accessories, such as wear mats, are essential for swing structures.
– Use our swing options to create the perfect swing for your playground.
– Our plastisol coated chains are long lasting.
– Swings can be customized by color.
Call 203-659-0456 with custom orders or questions.
Playground wear mats are necessary to keep loose surfacing from displacing under swings and slide exists. These ADA compliant mats make maintenance of loose surfacing much easier. These mats are 32"x 54" x 2" depth with a beveled edge (80lb). They are made of 100%...